Everyone knows dating in NYC isn't for the faint of heart, but after years of experience, Sofia Franklyn is an expert. Speaking exclusively with HollywoodLife, the "Sofia With an F' podcast host opened up about finding love in The Big Apple.
"I think New York gets a really bad rap for dating. When, in my experience, and in a lot of my friends' experiences, New York City is an incredible place for dating," Sofia, who is HollywoodLife's October cover star, explained. "Yeah, we have, like, the finance bros, but for some reason, I think the culture here is different, where men actually want to get married."
Sofia continued, "[The men here] don't have Peter Pan syndrome anywhere near as bad as Los Angeles or San Diego — and I think it's great. I think it's great for dating."
In 2018, Sofia left her hometown of Salt Lake City after graduating from the University of Utah and traveled over 2,000 miles away to start a new life in the city that never sleeps. Despite the initial culture shock, Sofia has lived there for five years — and has no intention of going anywhere else.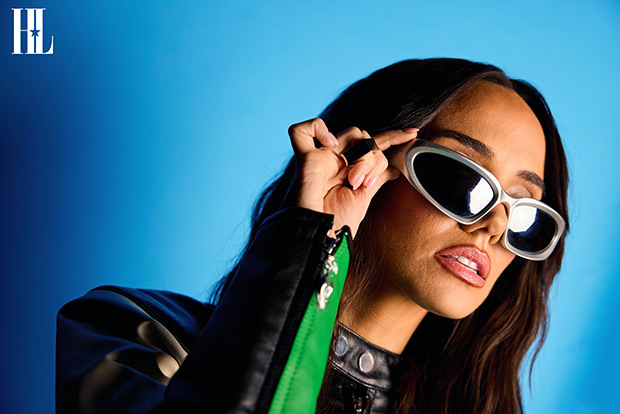 "I'm never leaving New York," Sofia laughed. "And am I gonna move back to Utah? Absolutely not."
As for advice for anyone who has recently moved to NYC — either looking to date or are just about fed up with the dating pool — Sofia encourages them not to "get discouraged when you have three or four horrible dates in a row."
She added, "That's the worst feeling, when you're going on date after date, guy after guy, and they all end up being the worst. Just don't get discouraged and maybe take a little break."
Sofia's most public and talked about romance was with Peter Nelson, the Executive Vice President of HBO Sports. The two were a pair from 2019 to 2022. As for her current relationship status, "I'm single," the Utah native confirmed to HollywoodLife. "I have a guy I've been talking to, but I'm not in anything serious."
On "Sofia With an F," she shares plenty of crazy stories about her romantic life — including botched dates, weird sexual encounters, and glamorous parties. While chatting with HollywoodLife, she spilled an equally as entertaining anecdote. 
"After I hooked up with a dude, I was walking to my Uber at 7 a.m., when people were going to work, and I fell on the sidewalk in my walk-of-shame outfit and that was next-level embarrassing," Sofia recalled. "All I had were like sky-high heels and a little tiny dress. New York is unlike Utah or somewhere else where maybe two or three people see that happen. This was 40 people on their way to work who saw me fall to the ground — in that outfit."
Of course, it didn't take long for Sofia to learn her lesson: "Now I'm like, I swear to God, I can't sleep at a dude's house if I have to go in a crazy outfit the next day or I'll force them to get me like a pair of sweatpants."